Dallas Website Design and SEO
What is Responsive Web Design?
Responsive Website Design basically means that your website is optimized on all platforms for ease of viewing. When viewing your website from the Dallas/DFW area, or anywhere in the world, your web site will be readable from a desktop computer, to a tablet, to a cell phone screen.
Your Dallas website will flow across all platforms and look professional in all instances. If you're ready to start this project and look as professional as your business IS, then call me today.
(714) 227-3055
I'm your Dallas/DFW area website designer and Search Engine Optimization (SEO) Local Expert.
You Wont Find
Another Dallas/DFW Website Design Offer Like This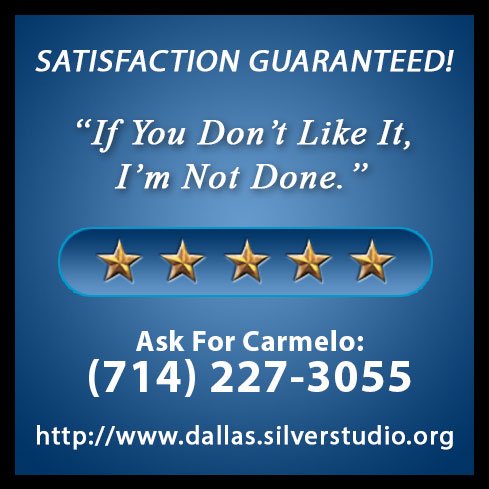 In just two days,
tomorrow will
be yesterday.
Don't Wait Any Longer.
Dallas/DFW Website Design & SEO -CALL NOW!
OR send me an email to: Carmelo@SilverStudio.org
I won't waste your time, or mine. 🙂
ASK FOR: Carmelo
(714) 227-3055